Michigan Physician Survey: Primary care physician perspectives and practice trends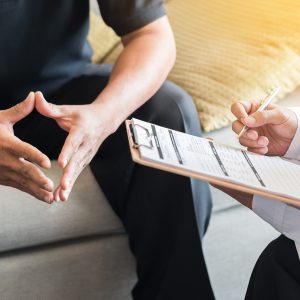 CHRT has been surveying primary care physicians (PCPs) in Michigan since 2012—tracking key trends in practice patterns, capacity, payer mix and care team composition. Our 2019 Michigan Physician Survey also asked physicians about care continuity and Medicaid work requirements legislation.
PCPs are a key component of a successful, high quality healthcare system. As the baby-boomer generation ages and the needs of this cohort increase, there is ongoing concern about how well the health care workforce can meet the increasing demands of an older and presumably sicker population.
Additionally, primary care is on the front lines of improving care delivery, such as increasing care management for complex cases, integration of behavioral health care and identifying and addressing social determinants of health.
Key findings of our 2019 Michigan Physician Survey include:
Primary care capacity in Michigan is good today, but there is some evidence it may decrease in the future. Capacity to accept new patients is high and has increased across all payer types since 2016. Almost two-thirds (62%) of PCPs indicated capacity for new Medicaid patients and over 80 percent reported capacity for Medicare and privately insured patients. However, 45% of PCPs indicate they intend to stop practicing medicine within the next 10 years— raising important questions about new PCPs or other practitioners in the training pipeline, and the need to continue tracking capacity over the next decade.
PCPs report more multi-disciplinary care team members than in 2016. Practices with a relatively higher volume of Medicaid patients were almost twice as likely to have Community Health Workers (CHW) and co-located psychiatrists on the care team. And, for the most part, hospitals and groups practices were more likely to have support staff, such as care managers and nurse practitioners, than single physician practices.
High deductibles and other cost issues threaten continuity of care. PCPs see cost and insurance-related issues as the biggest barriers to maintaining continuity of care with their patients; along with lack of transportation and limited health literacy.
The majority of PCPs are concerned about the impact Medicaid work requirements may have on care continuity and the complexity of the certification process. They are more evenly split in their opinions about how the new Medicaid work requirements could change the number of Medicaid patients in their practices, whether they would need to hire more staff, and the ethical issues of determining if someone is able-bodied.