Michigan Physician Survey: Primary care physician perspectives on innovative compensation models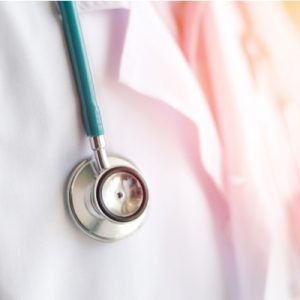 One goal of the Affordable Care Act (ACA) is to "reduce the growth of health care costs while promoting high-value, effective care." Provisions of the ACA encourage providers to engage in innovative alternatives to traditional fee-for-service compensation models with a focus on value-based purchasing through a variety of mechanisms.
The U.S. Department of Health and Human Services also recently announced the goal of directing 30 percent of fee-for-service Medicare payments to these kinds of models by 2016 and 50 percent by 2018, up from 20 percent in 2015.
In order to understand how physicians in Michigan see the trajectory for change in compensation, the Center for Healthcare Research & Transformation (CHRT) collaborated with the University of Michigan faculty to survey primary care physicians statewide about their practices and innovative compensation models. The survey findings show that physicians across the state are actively anticipating significant changes in approaches to compensation and are already participating in many initiatives that begin the shift from straight fee-for-service payment to other models.
Key findings include:
28 percent of Michigan primary care physicians reported participation in at least one innovative compensation model.
41 percent of physicians reported expecting fee-for-service payments to decline, while 44 percent and 42 percent reported expecting fee-for-service with incentives and bundled payments (respectively) to increase as a percentage of their practice revenue over the next 1–3 years.
The Michigan Primary Care Transformation Project (MiPCT) was the value-based payment initiative that physicians in Michigan reported participating in most frequently in 2014.
Bundled payments were uncommon at the time of the survey: on average, physicians reported that only 3 percent of their practice revenue came from bundled payments, and only 5 percent of physicians reported participation in the Bundled Payments for Care Improvement initiative.
Suggested Citation: Smiley, Mary L.; Ndukwe, Ezinne G.; Riba, Melissa; Udow-Phillips, Marianne. Primary Care Physician Perspectives on Innovative Compensation Models. 2014 Michigan Physician Survey (Ann Arbor, MI: Center for Healthcare Research and Transformation, 2015).
Acknowledgements: The staff at the Center for Healthcare Research & Transformation would like to thank Thomas Buchmueller, Matthew M. Davis, Robert Goodman, Helen Levy, Renuka Tipirneni, and the staff of the Institute for Public Policy and Social Research (IPPSR) at Michigan State University for their assistance with the design and analysis of the survey.