Health Insurance Marketplace in Michigan 2018: Rate Analysis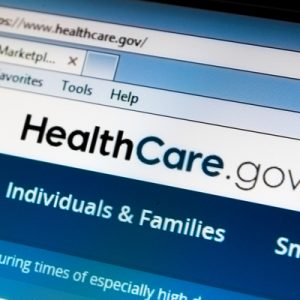 In 2017, the federal government took several regulatory and administrative actions that affect the health insurance marketplaces created under the Affordable Care Act (ACA). At the same time that Congress considered legislative proposals to repeal and replace the ACA, the U.S. Department of Health and Human Services (HHS) promulgated new regulations that changed annual open enrollment dates and announced the end of cost-sharing reduction payments to insurers. These developments, in addition to several other factors, have impacted Marketplace carrier participation and plan pricing in Michigan. This brief analyzes the rates in the 2018 Health Insurance Marketplace in Michigan.
Key findings include:
Michigan continues to have a robust Marketplace. Eight insurers are participating in Michigan's health insurance marketplace in 2018, a decrease of two insurers from 2017.
Michigan consumers can select from a variety of Marketplace plans. There are 12 to 52 plans offered in each of Michigan's 83 counties.
Across all counties, the average premium increase for the lowest cost and second-lowest cost silver plans is 33 percent and 34 percent, respectively. Premiums for the lowest cost bronze plan increased by 16 percent, and premiums for the lowest cost gold plan increased by 6 percent.
Premium tax credits are linked to the cost of the local second-lowest cost silver plan. All else equal, individuals who are eligible for premium tax credits could receive a larger tax credit in 2018 due to premium increases for the second-lowest cost silver plan. In 23 counties, larger tax credit amounts will eliminate the cost difference between renewing the 2017 lowest cost silver plan and actively enrolling in the 2018 lowest cost silver plan.
The federal government reduced the open enrollment period to 45 days, from 92 days in 2017.
Federal financial support for Michigan Navigators to help with open enrollment has been reduced by 72 percent, from $2,228,692 in 2017 to $627,958 in 2018.