Reflections on the ACA at 10: Marianne Udow-Phillips presents "the longview" in Findings magazine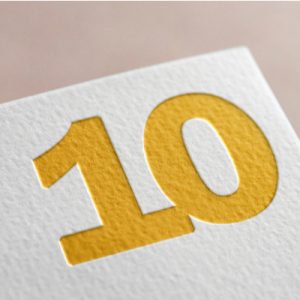 In The Longview: Reflections on the ACA at 10, CHRT Founding Executive Director Marianne Udow-Phillips takes a retrospective look at the success of the ACA at 10 years old – noting the ACA's clear accomplishments and pointing out how the ACA has fundamentally altered the way health care is viewed and discussed in the US.
"The topline ACA statistics are well known," writes Udow-Phillips:
"The national uninsured rate has dropped from 15.4 percent in 2009 to 9.5 percent in 2018.
In 2019, more than 11 million Americans enrolled in individual marketplace plans with no denials for preexisting medical conditions.
People now get preventive benefits with no copays, and young people up to age 26 can stay on their family's policy.
Hospitals and physicians across the country are participating in new value-based payment systems, states are experimenting with new approaches to address the social determinants of health, and restaurants across the country are sharing the calorie counts of the food they serve."
"From reducing the number of uninsured to assuring those with preexisting conditions are not excluded from coverage, the ACA has been successful in achieving its core goals." Udow-Phillips writes. "But perhaps most significantly," she continues, "the ACA has changed the way we think and the actual conversation we are having about health coverage and care."
The ACA has not addressed every core problem with health care, but it was not designed to do so. There are still significant issues around underfunding of public health, access to care in rural areas, behavioral health provider shortages, and more. However, the ACA has provided a strong foundation and succeeded in achieving its core goals.
Udow-Phillips points out that even those who advocate for repealing and replacing the ACA now accept core elements of the Affordable Care Act like coverage of preexisting conditions and tax credits to help subsidize insurance costs. "Essentially," she writes, "in today's political landscape, the ACA has become the starting point—not any particular end point—for any health care policy discussion." This more than anything shows the success of the ACA at 10 years.