Projected impacts of Medicaid work requirements: An overview of current state proposals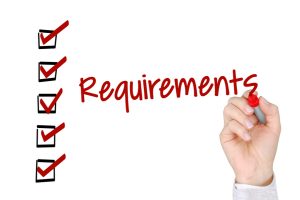 As of January 2019, 14 states have submitted proposals to the federal government requesting permission to establish work requirements in their Medicaid programs. To date, the U.S. Centers for Medicare and Medicaid Services (CMS) has approved Medicaid work requirements for seven states, and two states (Arkansas and Indiana) have begun implementing these requirements for Medicaid beneficiaries. This overview examines the projected impacts of these Medicaid work requirements.
In June 2018, Michigan enacted work requirements for many enrollees in the Healthy Michigan Plan (HMP), Michigan's expanded Medicaid program for low-income adults.
Beginning in January 2020, HMP enrollees under age 63 will be required to report 80 hours of work per month or obtain an exemption (see CHRT's previous fact sheet, Proposed Medicaid Work Requirements in Michigan).
The Michigan House Fiscal Agency initially estimated that the impact of Medicaid work requirements would result in approximately 80 percent of enrollees subject to the requirements, while 20 percent would qualify for an exemption. More recently, an independent analysis by Manatt Health projected that 39 percent of HMP enrollees would be automatically exempt (based on age, pregnancy, medically frail, or incarceration status; or because they are already meeting SNAP/TANF work requirements), while 61 percent would be required to report work hours or obtain an exemption. This analysis estimated that 9 to 27 percent of all HMP enrollees could lose coverage over a one-year period.
Most of the 14 states that have requested federal permission to establish Medicaid work requirements have projected that some current Medicaid enrollees will lose coverage as a result of these changes. While estimates vary, states have projected that anywhere from 5 percent to 50 percent of the populations subject to work requirements (i.e., those who are not currently working and do not qualify for an exemption) are estimated to lose coverage. The Kaiser Family Foundation has estimated that, if a work requirement were implemented at the national level, approximately 1.4 to 4 million enrollees (6-17 percent of non-elderly, non-disabled adult Medicaid enrollees) would lose coverage.
Early experience from Arkansas indicates that administrative or structural barriers may prevent individuals from complying with work requirements. According to a recent report from the Kaiser Family Foundation, many Medicaid enrollees were unaware of the new requirements and unable to navigate the state's online-only reporting system. In addition, enrollees may face a lack of jobs (especially in rural areas), transportation, and/or internet access to obtain information about job and volunteer opportunities.