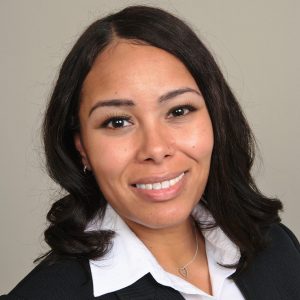 Education
PhD, Health and Rehabilitation Sciences; MA, Public Administration
Deidre N. Hurse
Lead Analyst, Systems Integration and Health Equity
Deidre Hurse holds a doctorate in health and rehabilitation sciences and serves as CHRT's lead analyst for systems integration and health equity. As the project director for healthcare integration, her focus and research agenda concentrate on system approaches to healthcare that address the needs of vulnerable populations. She prioritizes inclusion, diversity, and equity.
Dr. Hurse has an interdisciplinary background in both academic and executive leadership. Her most recent role was serving as the interim executive director of the Michigan Community Health Worker Alliance (MiCHWA), in preparation for the organization's first permanent director. During her tenure at MiCHWA, she guided the organization through its first strategic plan and transition to a federally recognized non-profit.
Additionally, Dr. Hurse has leadership experience in health center operations and enabling services, and over 15 years of experience in viral disease prevention. She has led initiatives on the social determinants of health and served as a lecturer in the Department of Public Health and Health Sciences at the University of Michigan-Flint for several years.
publications
Contributing factors for opioid misuse among U.S. adolescents, doctoral research, Indiana University, 2019
Health literacy and colorectal cancer knowledge and awareness among African-American males, International Journal of Health, Promotion, and Education, 2012
Experience and Challenges in the Recruitment and Retention of HIV-infected Rural Kenyan Women and their Children into a Randomized Nutrition Intervention Study, Research Brief, Global Livestock Collaborative Research Support Program,  2010
HIV Testing Among Adolescents and Youth in the United States: Update from the 2009 Behavioral Risk Factor Surveillance System, The Open AIDS Journal, 2009
""Relationships are critical to living well. Without trust and understanding of shared goals, navigating systems of care in our country can be difficult at best… The system narrative of pay for service is not the only strategy to impact community health. We must re-imagine, not re-invent, the health care we all want and deserve. " ~ Deidre Hurse Ph.D Excerpt from the 2019 MiCHWA Annual Meeting"