COVID-19 rapid response brief: Mitigating the impact of COVID-19 on persons in poverty – strategies to consider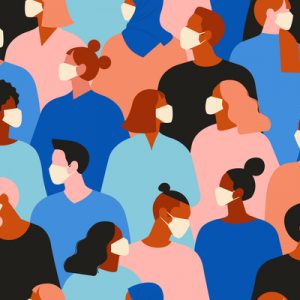 Amid an ever-changing COVID-19 crisis, the communities that have historically been segregated by income and race are struggling. The effects of systemic racism and poverty, reduced economic mobility, and the high cost of medical care are compounding inequities.
To reduce the spread of COVID-19, social determinants of health–correlates of poverty–must be examined and addressed. While the broader economic and societal elements that have impacted segregated communities are deeply entrenched and will not be corrected without structural change, states and localities are introducing some innovations to mitigate the impacts of COVID-19 in particularly hard-hit communities.
Michigan Governor Gretchen Whitmer has already taken many important steps to address critical issues for those in poverty, including expanding food assistance and simplifying access to WIC and many other state programs that provide critical supports for energy and cash assistance. In addition, by executive order the governor has suspended work requirements for those needing food assistance, suspended work requirements for those receiving cash assistance, restored water to those who have had it shut off, and temporarily halted evictions for those who cannot pay rent.
This brief provides some case examples of other strategies that could be considered. These examples are being undertaken with a focus on the critical health care needs of those with disease or disability and to provide access to communications for many without adequate access to information technology.
Read Mitigating the impact of COVID-19 on persons in poverty by Deidre N. Hurse and Marianne Udow Phillips.