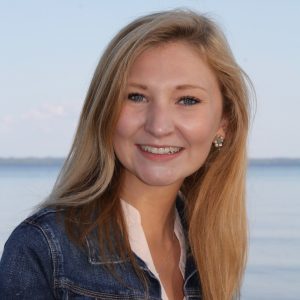 CHRT Teams
Communications
Education
BS, University of Michigan
Kimberly Snodgrass
Health Communications Intern
Kimberly Snodgrass is a health communications intern at CHRT. She supports CHRT and its public sector clients with interviews, qualitative research, storytelling, data visualization, strategic planning, social media, public relations, and overall adherence to the organization's brand standards.
Kimberly is a second-year master's student at the University of Michigan's School of Public Health concentrating in health behavior and health education. She has interests in mental health/substance use, urban health, and adolescent health promotion. Kimberly hopes to pursue a career in community health services focusing on health education, access to care, and enhancing all aspects of well-being through harm reduction and risk prevention.
In 2020, Kimberly obtained her bachelor's of science in biopsychology, cognition, and neuroscience from the University of Michigan. During her undergraduate career, she worked with the American Foundation for Suicide Prevention, the National Institute on Drug Abuse, and the University of Michigan's Emotion and Self Control Lab. Kimberly also works as a research assistant at the University of Michigan Prevention Research Center.