Center for Disability Health and Wellness shares one-pager based on CHRT research
May 1, 2023 | CHRT News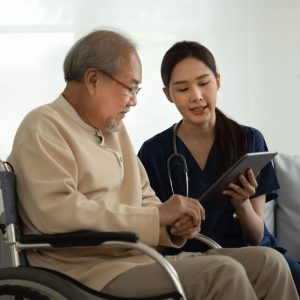 In 2021, CHRT researchers co-authored an article, published in the Annals of Family Medicine, studying annual wellness visit (AWV) use among people with disabilities before and after the Affordable Care Act.
The article, written by Jaque King and Robyn Rontal from CHRT, broke down AWV use by gender, race, and other factors and shared the finding that people with disabilities were 15 percent less likely to attend AWVs than the general population.
This month, the Michigan Medicine Center for Disability Health and Wellness shared a one-pager with key findings from the article. The one-pager, "Did people with disabilities increase their use of annual wellness visits after the implementation of the ACA?" details the health disparities that still remain in the use of wellness visits.