CHRT welcomes new staff with expertise in integration, communication and graphic design, program evaluation, and administration
February 16, 2022 | CHRT News
The Center for Health and Research Transformation is happy to welcome new staff with backgrounds in integration, graphic design, program evaluation, administration, and communication.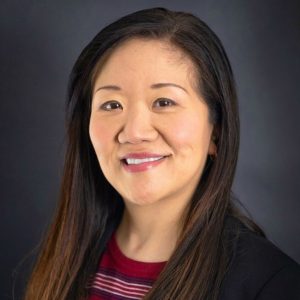 Sharon Kim – Associate Director
Sharon Kim is an associate director at CHRT. She supports CHRT's growing work focused on health equity and the integration of clinical and social services through interventions powered by information and technology.
Before joining CHRT, Sharon served as a Health Care Manager at Blue Cross Blue Shield of Michigan supporting a portfolio of value-based programs including the Physician Group Incentive Program (PGIP) Health Information Exchange (HIE), Telehealth, Innovations, Palliative Care Initiatives and the Hospital and Skilled Nursing Facility Pay for Performance HIE programs.
Her work with Blue Cross and Olympia Medical LLC, an independent physician organization serving providers in underserved areas of Southeast Michigan, has made her a passionate advocate for supporting primary care-driven team-based models of care and the roles of independent, advanced practice, and safety net providers.
Sharon serves on the Board of Directors of the Michigan Chapter of the Healthcare Information and Management Systems Society (HIMSS), a global advisor, thought leader, and member association committed to transforming the health ecosystem. She is also a member of the Patient and Caregiver Oncology Quality Council (POQC) supporting the goals of the Michigan Oncology Quality Consortium (MOQC).
Sharon has an MPA from Oakland University and a BA from the University of Michigan.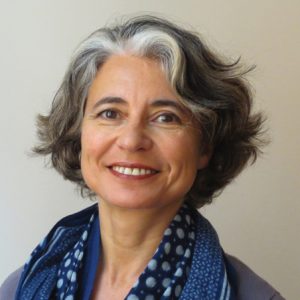 Elisabeth Paymal – Senior Communications Specialist and Designer
Elisabeth Paymal is a senior communications specialist and designer at CHRT. She supports communications and research dissemination for a variety of community health, policy, and research projects.
Elisabeth has extensive experience communicating about scientific research to a variety of audiences including policymakers, decision leaders, and the public. Prior to joining CHRT, she provided communications for national and global biodiversity and sustainability research, as well as for food security policy in Africa. More recently, she was the communication officer for the Center for RNA Biomedicine at the University of Michigan.
Elisabeth holds a bachelor's in fine arts degree in graphic design from the University of Michigan and a master's degree in clinical psychology from the University of the Sorbonne-Paris V.

Flavia Shuck – Senior Administrative Assistant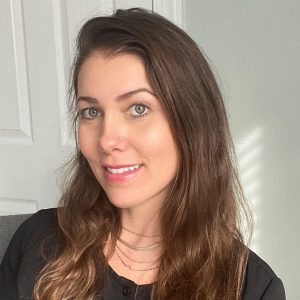 Flavia Shuck is a senior administrative assistant for the Center for Health Research Transformation (CHRT). She is responsible for supporting CHRT's team with office operations and projects.
Prior to joining CHRT, Flavia was an administrative assistant at the Physician Organization of Michigan Accountable Care Organization (POM ACO). Flavia grew up in Brazil and also previously served as the public relations officer for the Governor of Curitiba.
Flavia received a bachelor's degree in journalism and an MBA in Business Communication from Universidade Tuiuti do Parana.
Jonathan Tsao – Senior Analyst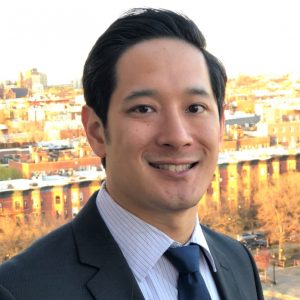 Jonathan Tsao is a senior research and evaluation analyst at CHRT. He is involved with several projects that analyze complex data on major health policy issues including: access to care; cost, quality and effectiveness of care; behavioral health; social determinants of health; and consumer satisfaction.
Before joining CHRT, Jonathan was involved in program/data management, development, and fundraising for several health and social service initiatives in 
New York City. At Mount Sinai's Institute for Advanced Medicine (IAM), he served as the Development Manager to sustain/increase funding for HIV care and prevention programs. Prior to IAM, he worked with the American Cancer Society and Chinese American Medical Society to organize cancer prevention education, community health screenings, and CME-accredited events on health disparities affecting Asian Americans. He further contributed to a multi-year project that identified barriers to Hepatitis B prevention and care among Asian communities. Recently, Jonathan completed a fellowship at The Data Incubator program, where he utilized machine learning to identify targeted strategies in reducing spread of COVID-19 and future pandemics.
Kristin Watkins – Health Policy Intern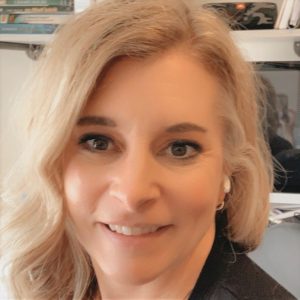 Kristin Watkins is a senior at the University of Michigan, pursuing a Bachelor of Science (2022) with a concentration in Health Administration. As a CHRT intern, she supports the health policy team.
Kristin's interest in public health and health policies are fueled by personal experiences of having children with complex medical needs. She is interested in learning more about health policy, particularly around equity issues in health care. In 2013, she formed a non-profit organization, Bella-Bags, to help families obtain medical products that were limited to patients who had complex health issues. Kristin also has experience as a volunteer coordinator with hospice and was part of a care team working with Medicare and Medicaid regulations and policies.
Eliana Whitehouse – Data Analyst Intern
Eliana Whitehouse is a CHRT intern working with the data analytics team on the development of a community integrated health network for older adults in southeast Michigan.
Eliana is currently a graduate student at the University of Michigan School of Social Work. She is in the Policy and Political Social Work pathway with an anticipated graduation in December of 2022. Her interest is in the development and implementation of preventative policies.
Before coming to Michigan, Eliana received her BA in psychology and studio art from Lawrence University ('21). Prior to CHRT, she worked in clinical trial research and project management.