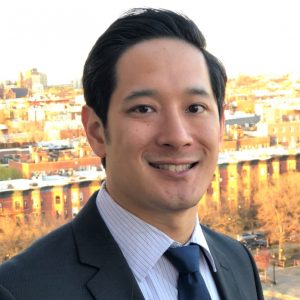 CHRT Teams
Research and evaluation
Jonathan Tsao
Senior Project Manager
Jonathan Tsao is a senior project manager on CHRT's research and evaluation team. He leads several projects that analyze complex data on major health policy issues including: access to care; cost, quality and effectiveness of care; behavioral health; social determinants of health; and consumer satisfaction.
Before joining CHRT, Tsao was involved in program/data management and advancement for several health and social service initiatives in New York City. At Mount Sinai's Institute for Advanced Medicine (IAM), he served as the development manager for HIV care and prevention programs. At the American Cancer Society and Chinese American Medical Society he organized cancer prevention education, community health screenings, and CME-accredited events on health disparities affecting Asian Americans. He further contributed to a multi-year project that identified barriers to Hepatitis B prevention and care among Asian communities. Recently, Tsao completed a fellowship at The Data Incubator program, where he utilized machine learning to identify targeted strategies to reduce spread of COVID-19 and future pandemics.
Jonathan holds a master's degree in biostatistics from the Mailman School of Public Health at Columbia University.