COVID-19 rapid response brief: Best practices for protecting populations in nursing homes, long-term care settings
April 15, 2020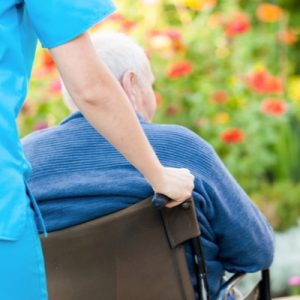 Throughout the COVID-19 crisis, staff members at the Center for Health and Research Transformation (CHRT) have been conducting rapid response research for Michigan policy leaders who are working proactively to protect vulnerable communities across the state. In this analysis for the Michigan Department of Health and Human Services, we explore best practices for supporting populations in long-term care settings such as nursing homes.
Nursing homes across the country have been under federal orders to protect their especially vulnerable residents for weeks now, but outbreaks continue to occur. In Michigan, nursing home facilities around the Detroit area have been particularly impacted.
The prevalence of COVID-19 in nursing homes suggests that bans on visits, infection control procedures, and the provision of additional resources have either arrived too late or have not been sufficient. Many states are looking at new solutions to keep nursing home populations as safe as possible. Beyond following standard CDC guidance, a variety of approaches have been taken to address the spread of COVID-19 among these populations.
Read CHRT's overview of best practices for nursing homes and long-term care settings by Erica Matti, Nancy Baum, and Marianne Udow-Phillips.