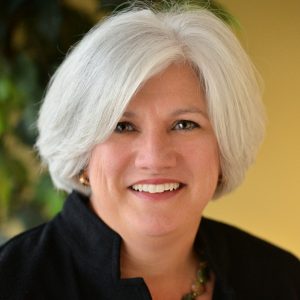 CHRT Teams
Health and human services
Health policy
Mental health and substance use
Education
PhD, University of Michigan; MHS, Johns Hopkins University
Nancy Baum
Health Policy Director
Nancy Baum is health policy director at CHRT. She leads CHRT's work developing and managing health policy projects in health care reform, health status improvement, access to health care, local public health, and behavioral health. Nancy has deep expertise in the areas of mental health and substance use services, including coverage policy and provider payment in Medicaid and private insurance, workforce challenges and innovations, integrated care models and jail diversion programs.
From 2010 – 2015, Nancy served as CHRT's team lead for policy analytics, directing data analysis and developing public information to illuminate health care trends in Michigan and across the nation. Prior to her work at CHRT, Nancy was a research health science specialist at the Center for Excellence within the Department of Veterans Affairs Medical Center in Ann Arbor, where she supported a national evaluation of the primary care-mental health integration program. She also served as a lecturer both at the University of Michigan School of Public Health and at the Eastern Michigan University School of Health Sciences. And before moving to Michigan, Nancy worked as a policy analyst at the U.S. Department of Health and Human Services in Washington, D.C., where she reviewed major health care reform proposals, wrote Congressional testimony, and provided technical assistance to Congressional staff.
Nancy earned her PhD from the Department of Health Management and Policy at the University of Michigan School of Public Health, and her MHS from Johns Hopkins Bloomberg School of Public Health. She served as a board member for the Washtenaw Community Health Organization (predecessor to Washtenaw County Community Mental Health and the Community Mental Health Partnership of Southeast Michigan) from 2013 to 2015.