Cover Michigan 2010: The state of health care coverage in Michigan
June 21, 2010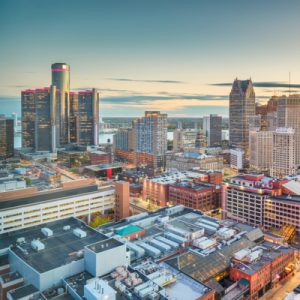 Cover Michigan 2010 is CHRT's annual report of health care coverage in the U.S. and Michigan, including data on the uninsured, publicly and privately insured, premiums and cost-sharing, the health care safety net and, new for this year, health reform (also available separately in the CHRT Issue Brief, Impact of Health Reform on Coverage in Michigan).
Cover Michigan 2010 presents the most recent comparative data available for the U.S. and Michigan: 2008 data for the U.S. and 2007/2008 two-year pooled data for the state. Michigan data are pooled to ensure an adequate sample size; some demographic data are reported as three-year pooled averages. Where possible, more recent data are included.
The Cover Michigan 2010 report and the Cover Michigan Survey 2010 (released in March 2010) both reveal continued upward trends in areas of concern from our 2009 report: more people lacking insurance, more employers dropping coverage, higher costs for those who have insurance, and a growing strain on the health care safety net.