Funding community paramedicine is an ongoing challenge, in spite of value and savings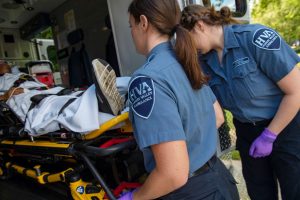 Community paramedicine (CP) programs fill significant treatment gaps between primary care providers and emergency care providers. First, CP programs treat clients in the most appropriate settings. Second, CP programs divert patients from emergency departments when appropriate. Finally, CP programs connect clients with needed social services. But funding community paramedicine is an ongoing challenge.
For patients, CP programs offer convenient treatment. For the health care system, CP programs yield significant savings. However, in spite of the many documented benefits of community paramedicine, funding is an ongoing challenge.
Medicaid is one of the only payers that consistently reimburses community paramedics for treatment in place. General lack of funding from Medicare, Medicare Advantage Plans, and some commercial payers leaves CP programs in a fragile financial position.
The Huron Valley Ambulance Community Paramedicine program (HVA CP), based in Michigan, is one of the first and most innovative CP programs in the state. HVA CP serves seniors, patients with complex care needs, and patients with chronic conditions.
Over the years, HVA CP has developed a number of strategies to fund its CP programs, including mutually beneficial partnerships with skilled nursing facilities, health care providers, and social service organizations. Learn how partnerships with CP programs can benefit patients, payers, and providers.
To learn more about community paramedicine, or to request a partnership consultation with HVA CP, email chrt-info@umich.edu.
FUNDING COMMUNITY PARAMEDICINE