Long COVID's impact on Michiganders and the Michigan economy
At the time of this publication in May 2022, Michigan has had just over 2 million confirmed COVID cases, excluding deaths. At the percentages indicated in our study and in the literature, 700,000 of these Michiganders could have or may experience long COVID.
This could have a major economic burden on families and the state of Michigan due to long COVID's impact on personal financial wellbeing as well as health care costs and the workforce. In fact, as much as 30% of COVID-19's health burden could be due to COVID-induced disability (Briggs & Vassall, 2021).
Several state-wide efforts have been underway to help long haulers manage their symptoms and well-being, including the provision of post COVID-19 clinics in multiple health care systems. Our findings, along with other studies, highlight the need to further study the impact of these supports as well as additional mitigation strategies.
Key finding from our survey and study: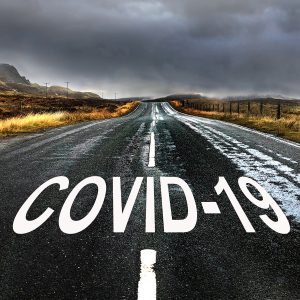 CHRT's Cover Michigan Survey found that more than one in every three of the Michiganders who reported a COVID-19 diagnosis identified themselves as COVID long haulers.
Michiganders with diabetes were nearly two times as likely to report long COVID, possibly due to the fact that diabetes impairs the immune system, damages organs, and co-occurs with other health conditions (Raveendran & Misra).
Michigan women were nearly four times as likely to report long COVID, echoing findings from a 2021 study published in the CDC's Morbidity and Mortality Weekly Report.
Self-health assessment data show prolonged debilitation on the physical and mental well-being of long haulers compared to both respondents who've recovered from COVID without long symptoms and respondents who were never diagnosed with COVID.
Our survey data revealed that long haulers are more likely to be in a worse financial situation than a year ago compared to those who recovered from COVID and those who never got COVID.