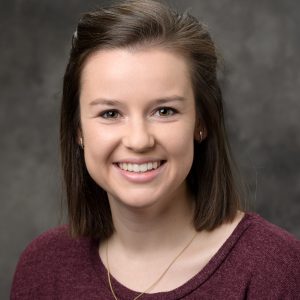 CHRT Teams
Research and evaluation
Marissa Rurka Wade
Senior Project Manager
Marissa Rurka Wade is a senior project manager on CHRT's research and evaluation team. She leads a portfolio of research projects, including the Law Enforcement Assisted Diversion and Deflection (LEADD) evaluation. She also supports projects related to healthy aging, family caregiving, and health-related social needs.
Before joining CHRT, Rurka Wade assisted with an evaluation of Minnesota's value-based reimbursement policies for nursing facilities. In particular, her role was to evaluate a measure of long-stay resident quality of life. Prior to that, Rurka Wade served as a research assistant and graduate project coordinator for the Within-Family Differences Study, a panel survey exploring the implications of family relationships and caregiving for health and well-being. Rurka Wade also interned at the Patient-Centered Outcomes Research Institute (PCORI), where she analyzed PCORI's portfolios of comparative effectiveness research studies related to advanced illness and caregiving.
Rurka Wade holds a PhD in sociology and gerontology, as well as an MS in sociology, from Purdue University. She received a BA in sociology from Elon University.
Recent work