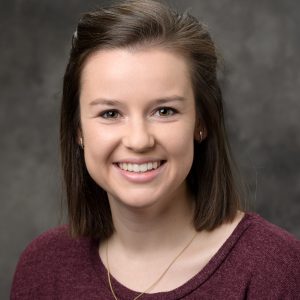 CHRT Teams
Research and evaluation
Education
PhD, Sociology and Gerontology, Purdue University; MS, Sociology, Purdue University; BA, Sociology, Elon University
Marissa Rurka
Research and Evaluation Project Manager
Marissa Rurka is a research and evaluation project manager at CHRT. She assists with CHRT's portfolio of survey research projects, notably the Cover Michigan and Michigan Physician Surveys. She also supports projects related to healthy aging, family caregiving, and social determinants of health.
Before joining CHRT, Marissa assisted with an evaluation of Minnesota's value-based reimbursement policies for nursing facilities. In particular, her role was to evaluate a measure of long-stay resident quality of life. Prior to that, Marissa served as a research assistant and graduate project coordinator for the Within-Family Differences Study, a panel survey exploring the implications of family relationships and caregiving for health and well-being. Marissa has also interned at the Patient-Centered Outcomes Research Institute (PCORI), where she analyzed PCORI's portfolios of comparative effectiveness research studies related to advanced illness and caregiving.
Marissa holds a PhD in sociology and gerontology, as well as an MS in sociology, from Purdue University. She also received a BA in sociology from Elon University.
Recent work